A UNIQUE FRENCH CASTLE OF THE LOIRE VALLEY
Château du Rivau, a unique French château and castle
A unique blend of medieval and Renaissance architecture, Château du Rivau is a beautifully restored 
French castle
 set in the heart of Touraine. Although one of the lesser-known 
Loire valley castles
, this 
French château
 seems to come straight out of a fairy tale, thanks to its imposing keep, protective drawbridge and glorious gardens. One can still discern its original square layout, typical of a 13th century fortified 
French castle
.
Yet Château du Rivau is also one of the first ornamental castles to be built: its fireplaces, wide windows and frescos endow it with the harmonious style of a 16th century French château.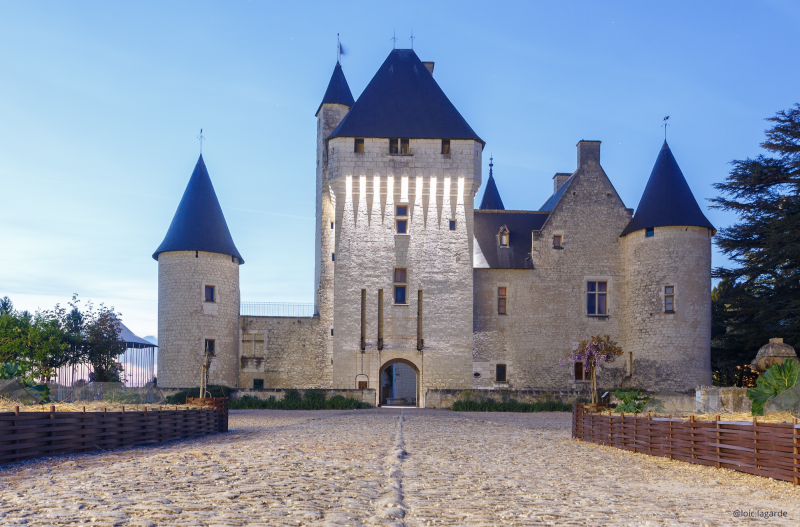 A treasure among Loire Valley Castles…
Now there's even more to Château du Rivau than period furniture, contemporary art works by celebrated artists or hunting trophies… The new sound installation system brings this wonderful French château to life and turns the visit into a magical experience. Children of all ages, prepare to be impressed! The whole sound environment of the castle takes one back to the life of a medieval French castle : lords, ladies, jousting, banquets, troubadours… You can hear a man on a horse riding into the courtyard and being met by his groom, followed by a carriage drawn by two horses arrives in a clatter of hooves and metallic wheels on cobblestone.
Walking around the buildings turns into a real theatrical show of its own, which is perfectly complemented by the video displays projected in the Royal Stables, and the tour of the fairytale gardens. So why wait? Discover this gem among Loire valley castles today!