ART EXHIBIT 2021 IN LOIRE CASTLE RIVAU
April 1st – November 5th, 2021
In 2020 and 2021, the exhibition resonates with Art of Tast – Tast of art. 40 artists are invited to express their views of tast and food. It will be delicious !
Therefore, a real interaction takes place between Rivau's soul – a castle bristling with high towers, surrounded by a fragrant rose garden, home to an incredible collection of hunting art and the mirror's tale.
Pierre Ardouvin, Jean-Pierre Bertand,Lilian Bourgeat, Changki Chung, Mat Collishaw, Helène Delprat, Damien Deroubaix, Mark Dion, Eva et Adèle, Lionel Estève, Richard Fauguet, Ali Kazma, Kim KototamaLune, Christian Hidaka, Dorothy Ianone, Rachel Labastie, Taikun LI, Saverio Lucariello, Julia Malinowska, Marlène Mocquet, Stefan Nikolaev, David Nicholson, Vincent Olinet, Sabine Pigalle,Till Rabus, Nadia Sabourin, Satoshi Saîkusa, Georgio Silvestrini, Nathalie Talec, Gavin Turk, Fabien Verschaere, Patrick Van Caeckenbergh, Marten Vanden Eyde, Sun Xue, Katia Bourdarel and John Isaacs.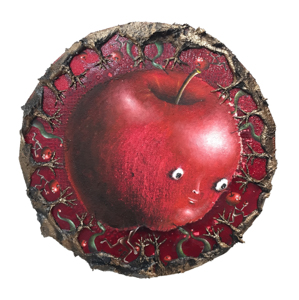 « L'Autre » from Marlène Mocquet, photography of Rebeccca Fanuele.