The Castle Rivau is furnished like it could have been in the middle ages : table, chairs, cabinets and trunks represent the furniture of Pierre de Beauvau, first man in the court of Charles the VIIth.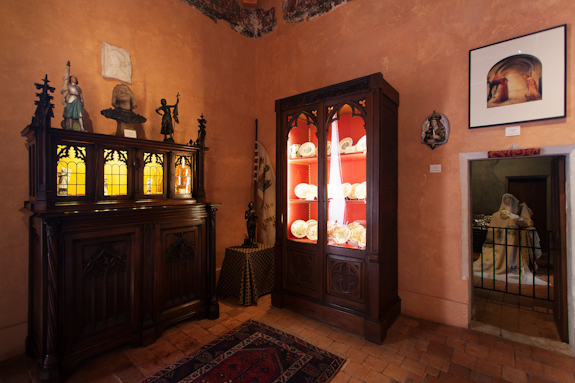 A very nice collection of majoliques (ceramiks) is exposed in the Beauvau Hall and in the Balthazar Hall and show the evolution of this type of cerarmiques from Italy in the XV century to the region of Blois in the XIX century.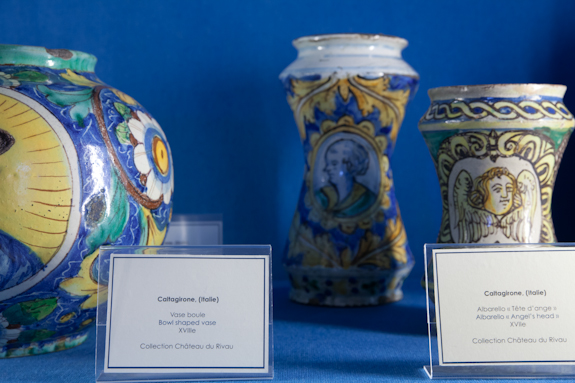 Two beautiful Fresco ornate the Balthazar Hall. The first on on the roof is by an italian artist and respresent the four saison of vine : spring, summer, automne, and winter. This fresco was rediscoverd 15 years ago during the renovation.
This fresco dialogues with a fresco by a flemmish artist representing biblical Feast of Balthazar.