Winter closure
from 13th November 2023 to 29th March 2024 included
The entire site will be closed from 13th November 2023 to 29th March 2024 included.
Le Château du Rivau, its 4-star hotel and its two restaurants look forward to welcoming you in spring for a colourful season..
Our 2024 programme will soon be available in our online diary, and you can start planning now your visit to the gardens and château or preparing your group visit.
Our offices remain open Monday to Friday from 9am to 6pm.
Please do not hesitate to contact us ; we'll be delighted to help you organise your visit in 2024 !
 Château du Rivau
9 rue du château 37120 Lémeré – France
02 47 95 77 47 – info@chateaudurivau.com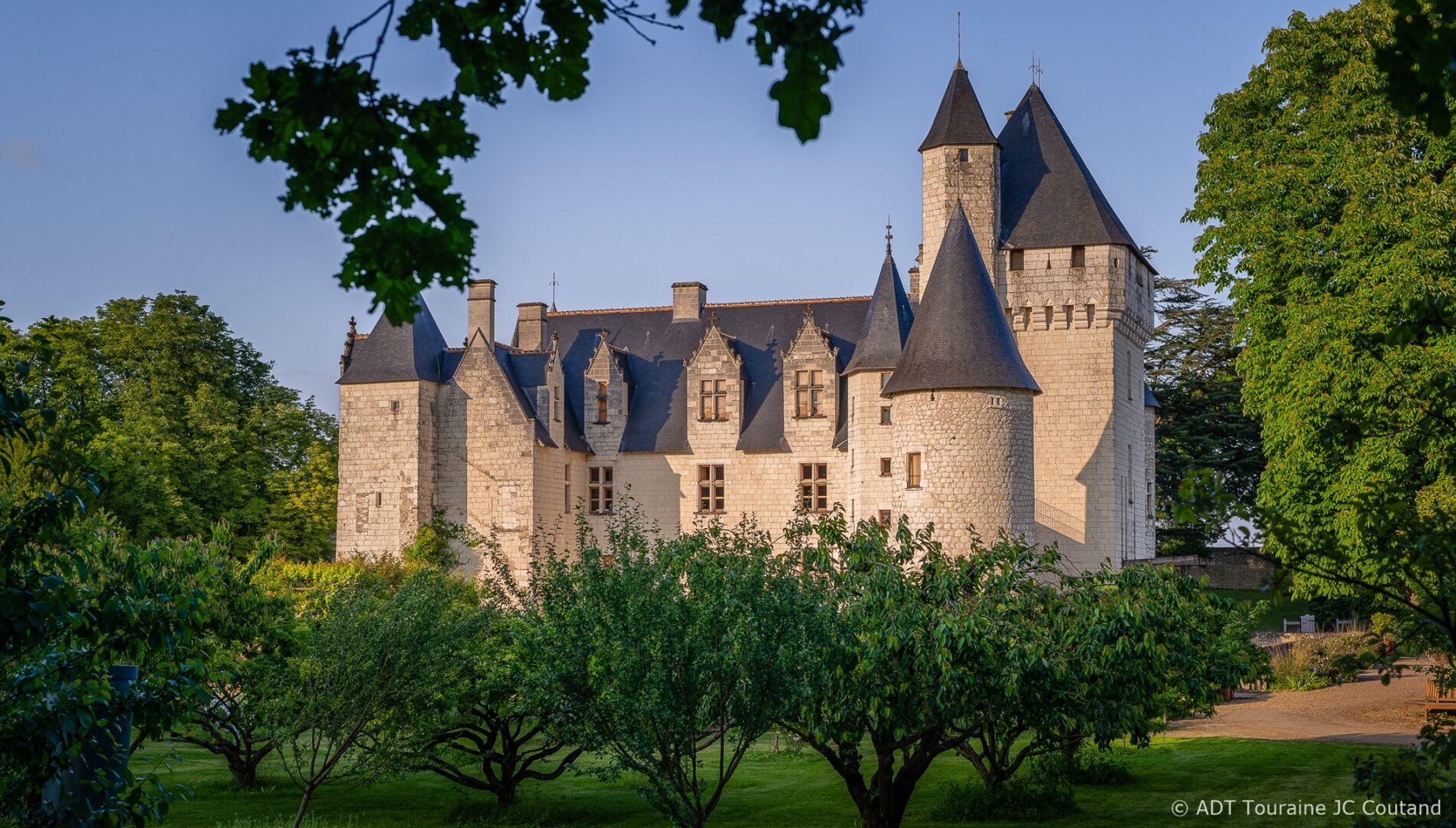 Le Château du Rivau is open daily from 30th March to 11th November 2024.
March 30th – April 30th : 10am – 6pm
May 1st – September 30th : 10am – 7pm
October 1st – November 11th : 10am – 6pm
Admission closes 45 minutes before closing time. We recommend that you allow at least 1h30 hours to visit the château, stables and gardens. Half a day is optimum to stroll around the gardens.
The Gastronomic Restaurant Jardin Secret is open for lunch and dinner every day from 1 April to 12 November (except Monday at lunchtime). Booking is mandatory.
The Restaurant La Table des Fées is open from April to November 12th (included). We serve home grown food from 12 noon to 3pm. Booking is adviced +33 02 47 95 77 47. The tea room is open during school holidays from 12am to 3pm.
NB: The La Table des Fées restaurant is only open to ticketed visitors to the Rivau.
Groups are welcome to visit all year upon reservation. Contact us for further details.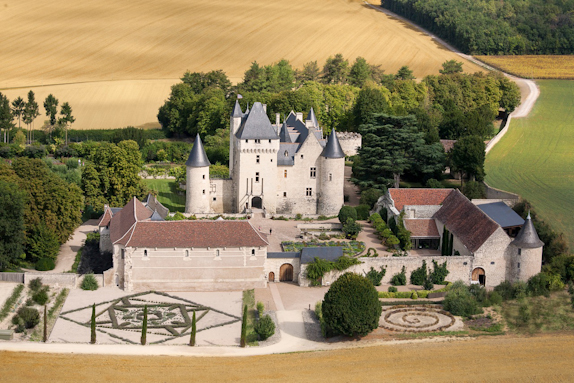 The entrance fee includes the visit of the gardens, the castle and the Royal Stables. There is no ticket for the gardens or the castle only.
Adults : 12,50 €
Children (5 to 18 years old) : 7,50€ (Free for kids under 5 years old)
Students (under 25 years old) and jobseeker : 9,50€
Family 2 adults and 2 kids : 33 €
Family 2 adults and 3,4 or 5 kids : 38 €
Disabled Adult : 7,00€ / Disabled Child : 5,00€
Year Pass
Audioguide : + 3,50 €
Costume for Rent for Kids: + 3,50 € (3rd one free)
The Rivau is located in the Loire Valley in the Touraine region.
– WITH YOUR CAR : From Tours, take highway A10 in the direction of Bordeaux and Poitiers. Take Exit 25 in « Sainte Maure de Touraine » then follow the direction of Chinon and the signs to Château du Rivau.
From Angers or Saumur, take Highway A85 in direction of Tours. Take exit 5 « Chinon/Bourguei »l, then follow the signs to Château du Rivau.
– WITH THE TRAIN : From Paris Gare Montparnasse take the TGV to Tours or Saint Pierre des Corps. Then you can either take a train to Chinon and order a private driver (20 mins) to take you to Rivau and back.
– WITH A BIKE : Check out our bike maps and come from Chinon, Richelieu ou Tours.
There are two reserved parking spaces in the on-site car park, 100m from the ticket office.
For disabled visitors, there is private level access through the entrance gate (please ring the bell to be greeted), which gives access to the ticket office/shop and the restaurant. Due to a listed cobbled path, the entrance is a difficult part of the visit, but help is available.
The gardens, the wine press and the audiovisual trail in the Royal Stables are accessible. Gardens are accessible via natural paths, either paved or natural, which may be accessible to wheelchairs if the weather is wet – avoid rainy days for the gardens because of the risk of mud.
Access to the restaurants and the boutique is possible too for wheelchairs. Access to the castle is more difficult or not possible depending to the handicap. For a wheelchair it should be booked in advance. The visit of only two rooms of the castle is available and you need to booked before the day of your visit (you will be accompanied in this two rooms by one of the site employees).
For groups (booking required) : guided tours are available all year in French or in English.
For individuals : self-guided tours with a leaflet in French, English, German, Spanish, Italian, Dutch, Russian, Chinese, Korean, Japanese, Swedish and Portuguese.
All the information at the ticket office, in the gardens and in the castle are in French and in English.
Reception languages : French and English.
Audioguides available in French, English, German, Spanish, Italian, Dutch, Chinese and a family version in French.
Dogs on a lead are welcome in the gardens but not in the castle's rooms.
We have been awarded the Quality Tourism and Accueil Vélo labels. An electric bike terminal is available in the car park for visitors to the castle.
We have two free private car park. Please note that camper vans are not allowed to park overnight.
1 full ticket = 1 reduced price for your next visit in other site
Castle Le Rivau, Fontevraud Abbey, Castle and Garden from Villandry, Royal Fortress of Chinon, Castle of Langeais and Castle of Azay le Rideau allow you to have a
reduced fare if you buy a full ticket
on one of the historical monument.
Enjoy the Loire Valley to its fullest by visiting :
– Fontevraud Abbey : a mytical abbey linked to the kings of England, and an art center.
– Fortress of Chinon : the caracteristic fortress of the medieval period.
– Castle of Langeais : a medieval castle fully furnished.
– Castle and Gardens from Villandry : extraordinary french gardens.
– Castle of Azay le Rideau : gem of the Renaissance period in the Loire Valley.
– Cave de l'Aulée : wine of the Loire
– Cave Pierre et Bertrand Couly : wine of Chinon.
– La Devinière : childhood home of the french Humanist François Rabelais.
– Chateau de Saché : Balzac Museum.
– Castle and Gardens from le Rivau : a medieval castle and its 15 fairytale gardens.