SLEEP IN A FAIRYTALE CASTLE
A 4-star hotel in a historic monument
Château Rivau's magnificent silhouette rises from the midst of the fields in the Loire Valley. Sleeping in Rivau Castle offers an incomparable experience… Relive a past steeped in history in our luxury rooms ! This unique experience will plunge you into the « luxury, calm and pleasure » of château life, and you'll enjoy the gardens exclusively after closing time.
Our 7 luxury rooms are located within the historical monument and grant you exclusive access to the gardens after the daytime visitors have gone. They offer all the luxury of living like a prince, but with modern comfort (Wifi – AC). Indeed, each room has its own universe, inspired by a major figure from the Renaissance or the Middle Ages, and is decorated with contemporary works of art. Each room provide period refinement with the demands of modern comfort.
The hotel has its own gourmet restaurant, Le Jardin Secret. Don't forget to book your table in advance : Le Jardin Secret seats 20.
The rooms at Château du Rivau combine tradition with modern comfort, inviting you to experience a night out of time. They plunge visitors into a historic setting worthy of a fairy tale. With their idyllic setting and remarkable architecture, the rooms are the very embodiment of French elegance and art de vivre. Château du Rivau, an architectural gem in the heart of the Loire Valley, is an exceptional residence.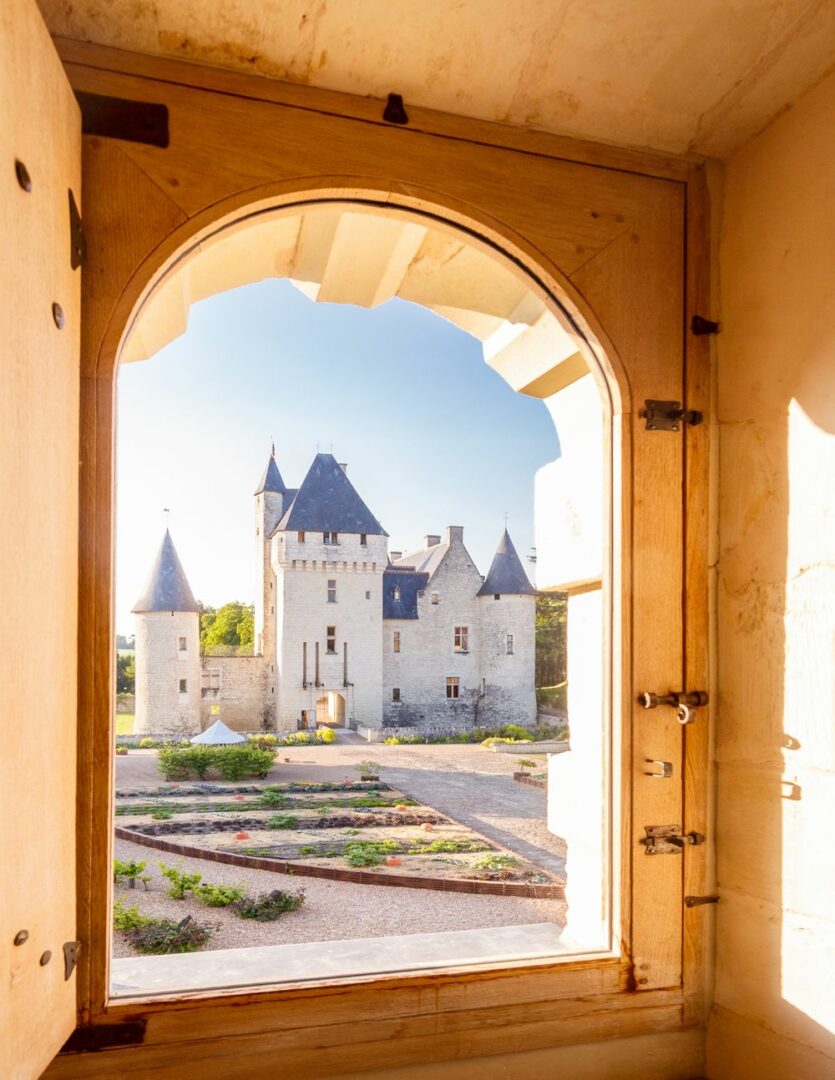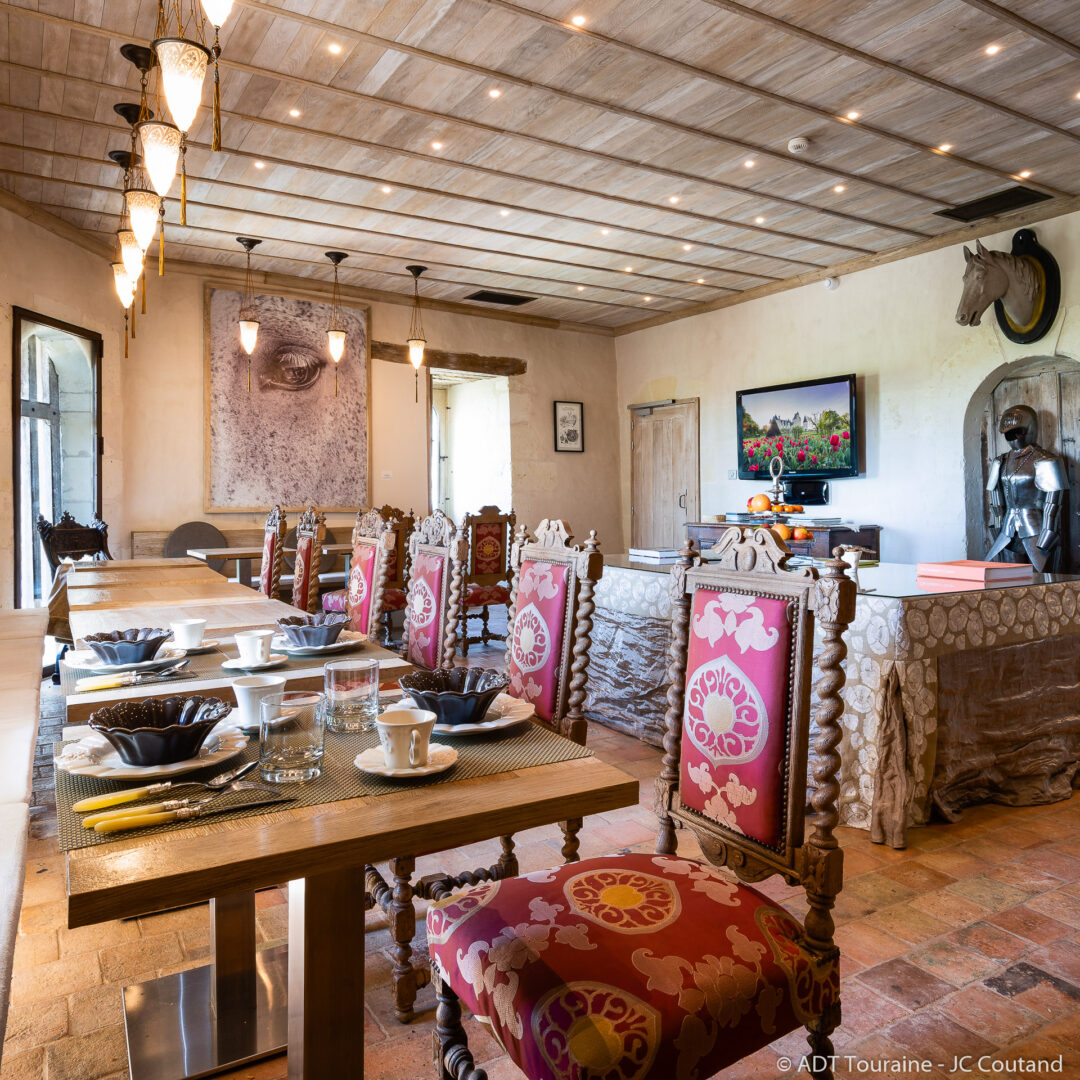 The entire site will be closed from 13 November 2023 to 29 March 2024 inclusive.
Bookings will reopen in March. We can be contacted on +33 (0)2 47 95 77 47 or at hotel@chateaudurivau.com.
Château du Rivau, its 4-star hotel and two restaurants look forward to seeing you in spring !
The Hotel du Rivau is rated 4 stars.
You can reach us on 06 62 91 54 43. Reception is open from 7:30 a.m. to 7:30 p.m.
Our restaurant, Jardin Secret, is open from Monday evening to Sunday evening. There are only 20 seats, so please book your table online. On days when the Jardin Secretn restaurant is closed, you can reserve a picnic basket by contacting us or one of the many traditional restaurants less than 15 minutes away by car.
Our rooms are suitable for 2 adults and one child under 3 (cot provided).
Our suite can accommodate 2 adults, one child over 3 and one child under 3. If you have 2 children over 3, we offer 2 adjoining rooms.
A buffet breakfast featuring local produce, served in the main hall of the stables, is included in the price.