Blue Like A Flower Carpet In The Gardens Of Rivau Castle
Rivau flowers feast for the arrival of spring. Mauve and white Violets gather around the natural grass (no pesticide) of the gardens. They are called Violets from Parma or Toulouse and enjoy lime stone soil so they prosper naturally.
From February to April, the Hellebores allow us to forget about gray weather. Oriental HelleboresFetide Hellebores compete in the enchanted forest. Hellobores enjoy limestone soil and give extraordinary colors to the forest : white, pink or mauve…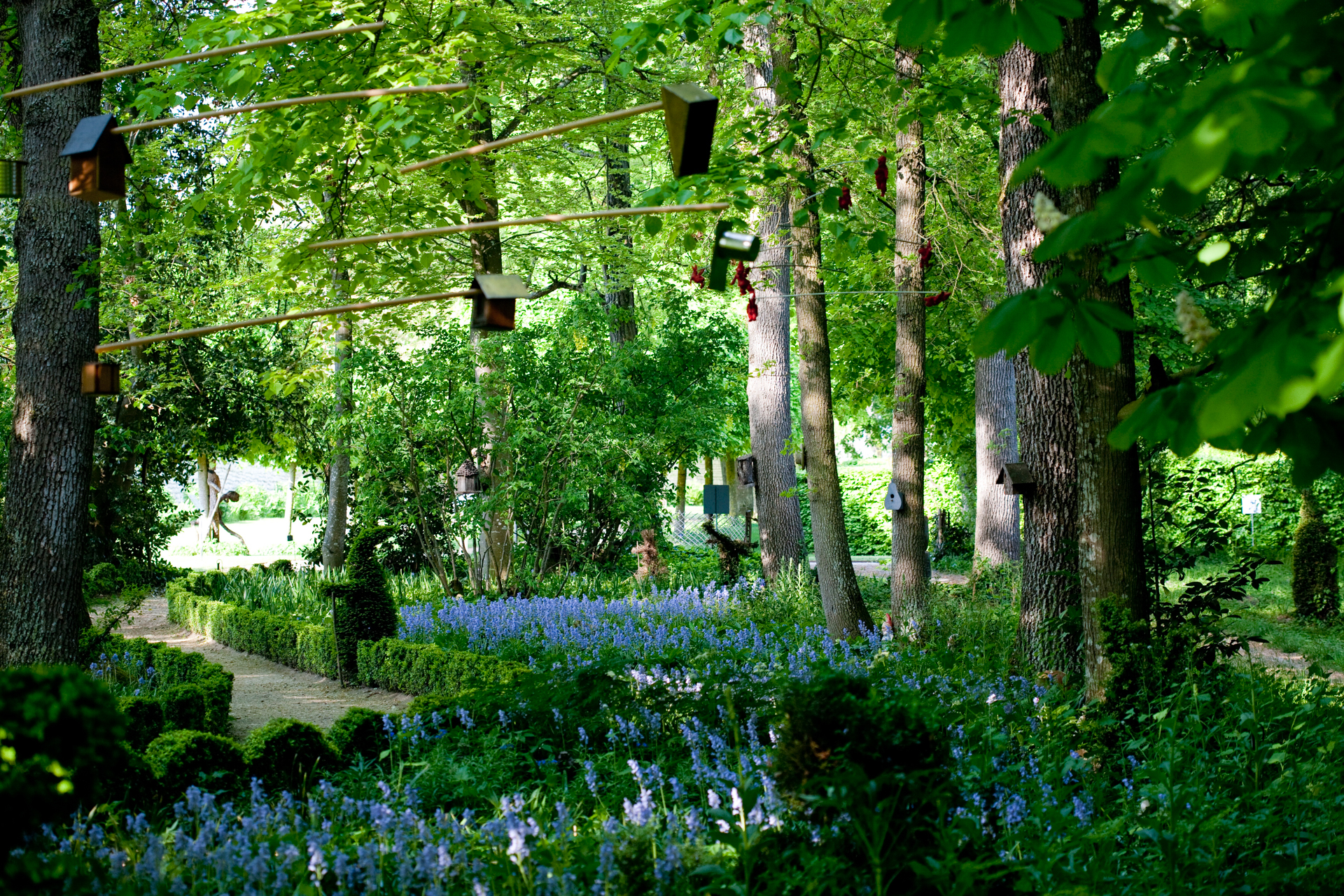 The first flower to bloom in March and April are the blue bulbs. In Rivau Gardens, you can find realMuscari arméniacum carpel at the feet of the fruit trees in the Orchard of Paradise. Their flower are a real Cobalt blue and they rise up to 15cm.
The Muscari latifolium are less numerous than the Musacari Améniacum but they are very interresting as they are bicolor with the base of the flower a lot darker than the top.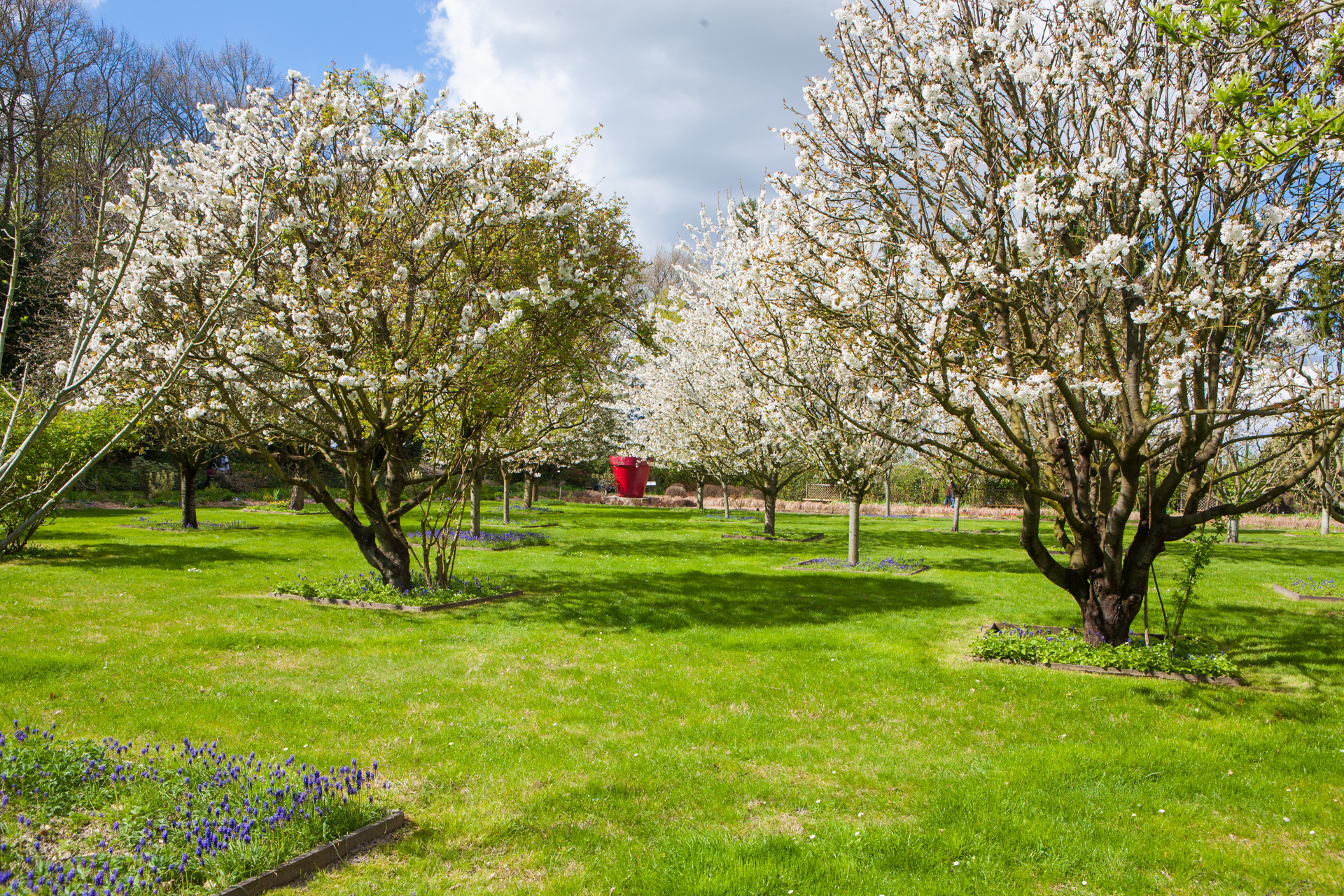 Then the fritillaries will start blooming. In the Rivau Gardens we have planted the imperial fritillairescalled maxima Lutea. Their yellow bells are really huge even when they point towards the ground. You can find up to 6 flowers on each stem…
In Rivau Gardens, they come back every year in the Thumbling Garden.
Then it will be the turn of our Narcissus to bloom !!