EATING AT THE CASTLE'S TABLE
Restaurant With Local Food And Home Grown Vegetables
We grow our own vegetables in our Castle Farm, we make our own Chinon Wine and get our meat and cheese from local farmers, in order to offer to our visitors simple, fresh and healthy food. If you want to go to our gastronomical restaurant.
We do this, so that local farmers get the most income, so that we understand excactly where our food is from and to help our region. This is typically part of our Sustainability Program. .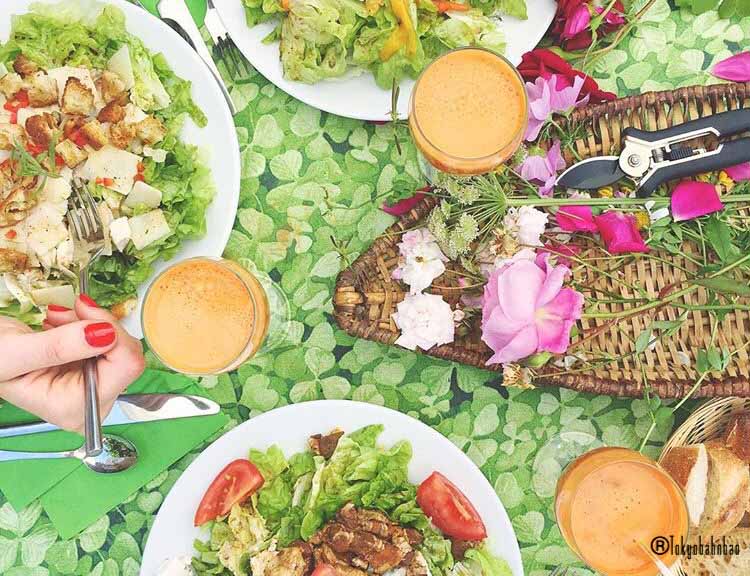 From 9,5 euros, taste our fresh Salades and Soups. All from vegetable from the garden. We also have options for vegetarians, vegan and people who need gluten free.
For Kids : Farm Chicken, Potatoes, Home Made Apple Sauce, Apple Juice.
Our Restaurant is 15 mins from Chinon, 45 mins from Tours and Poitiers
Openning Hours 2022 : April 1st to November 13th, from 12am to 3pm (Last Order 2.30pm )
Only Open to Castle visitors
Great Terrace outside
Booking advised
Tel: 02 47 95 77 47