Conservatory Of The Fragrant Roses
Le Rivau Rose gardens are labeled conservatory of the fragrant rose and displays a rose collection of more than 450 different kinds of roses. The rose of Le Rivau garden are not chosen for being old or new roses but because of their fragrance.
La collection de 450 variétés de roses parfumées des jardins du château du Rivau est labellisée par le CCVS (Conservatoire des collections Végétales Spécialisées). Egalement, le célèbre obtenteur David Austin a choisi de montrer ses belles anglaises aux parfums de myrrhes et de fruits dans les jardins du Rivau.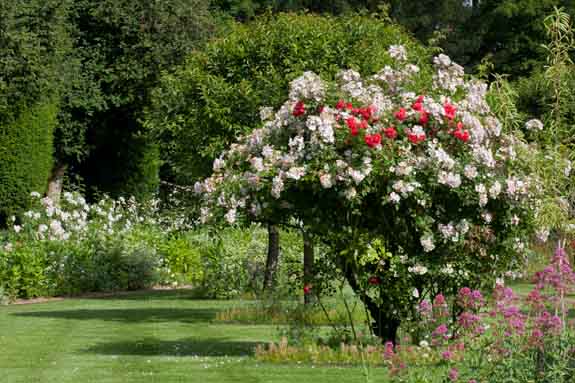 This rose garden is of course very beautiful in June the rose blooming season but thanks to rose breeder such as David Austin, that work on roses that bloom more than once a year, le Rivau rose gardens has rose blooming until october.